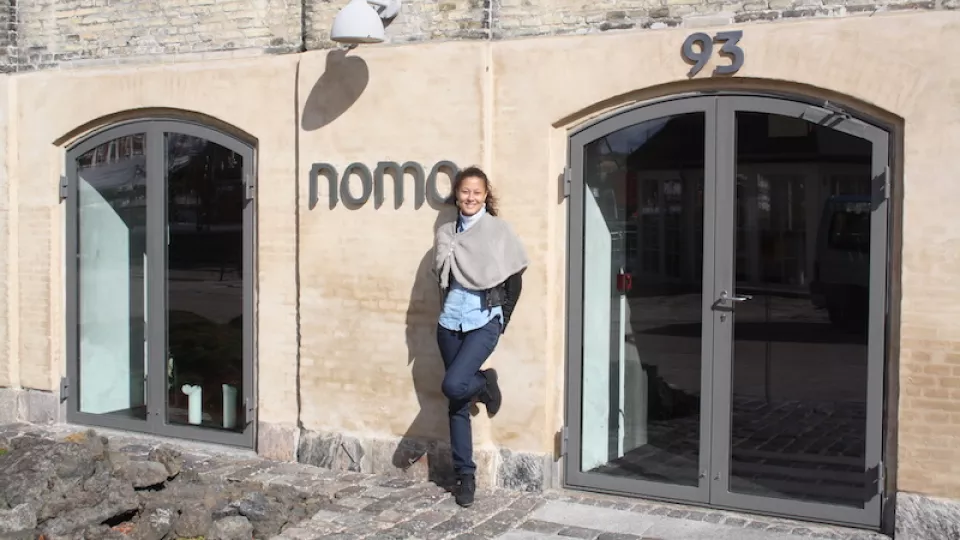 A new media: Les Flacons de Caroline
Caroline Lefay is a young and charismatic sommelière, who traveled the world working in Michelin stared restaurants. In April 2018 she decide to launch her own media and position herself as a wine and dine communicator.
We have worked together to define her value proposition and prepare what will be her digital presence which ranged from an official website, a newsletter and a social media presence.
Learn more about Caroline
Caroline likes to define herself as nomadic and epicurean, she is passionate and enthusiastic, her unusual career took her around the world, where she collected a wealth of experience and a great self-confidence. She has managed the Yatus a popular wine bar in Lausanne where she brought her personal touch and give the place some of her soul.
 
French background
She was born in Nice (France) in October 1986. Single daughter of parents who worked in the banking industry, she did not grow up immersed in wine or gastronomy, but is influenced by her parents mixed origins: Normandy, Madagascar and Martinique. In her family, Sundays are dedicated to long merry meals with large tables and surrounded with West Indian accents. 
Having in mind the idea of becoming a flight attendant and travel the world, Caroline began her professional curriculum in a hospitality and catering school with a specialization in "art of the table".
She landed a first job in Eze, a village near Monaco, in a two Michelin stars under the leadership of Frederick Kaiser, butler and Meilleur Ouvrier de France, and Philippe Labbet, a loudmouthed Chef. She has mixed feeling when talking about this experience, on the one hand she resented the sexism, and remembers her tears when returning home after a stressful day, on the other hand she does not regret this period of hard work, during which she learned the rigor of French gastronomy and despite their attitude, she admired those Chefs driven by their passion for their jobs.
 
Journey into the Anglo-Saxon world
For her next experience she moved to the English countryside at Gidleigh Park Hotel and Restaurant, a two Michelin stars managed by Michael Caines. She arrived as a clerk and left as headwaiter. It is in England that she will have her first sparkle for wine, after meeting with a Danish sommelier who will make her discover a previously unknown world. From there on it will be clear to her that gastronomy can't be dissociated from wine!
Her Anglo-Saxon experience continues down under with a trip to New Zealand, where she worked in a private golf club at Cape Kidnappers and traveled the country in a van to discover the land and its gastronomic surprises.
2010 is a major milestone in a career. She joins Anne-Sophie Pic's restaurant in Valence, a three Michelin stars. Hired as headwaiter, she left four years later as a butler. Under a more feminine leadership and support, Caroline emancipates and gains confidence while pursuing her quest for excellence.
Always looking for new experiences, she flew to Denmark and joins the team at the world famous restaurant the Noma under the direction of René Redzeppi. In Copenhagen she will live a unique experience where all traditional gastronomy rules and codes will be challenged, without losing the attention to details and in a constant search to enhance typical and original products. At the Noma she served a selection of little-known wines, from organic farming, small production or oxidative.
In 2014 she moves to Switzerland for a brief passage at the Palafitte Hotel in Neuchâtel where she has a crush for wines of the region, in particular the wines of Domaine de la Grillette.
Federal diploma
At that point she realized that she was on a new path, encouraged by Anne-Sophie Pic, she chose to confirm her wine knowledge and began the newly established sommelier course of Changins in Switzerland, where she successfully obtained her federal diploma while working in parallel at the Yatus in Lausanne.
Following this major step she was offered to manage this popular wine bar in Lausanne.