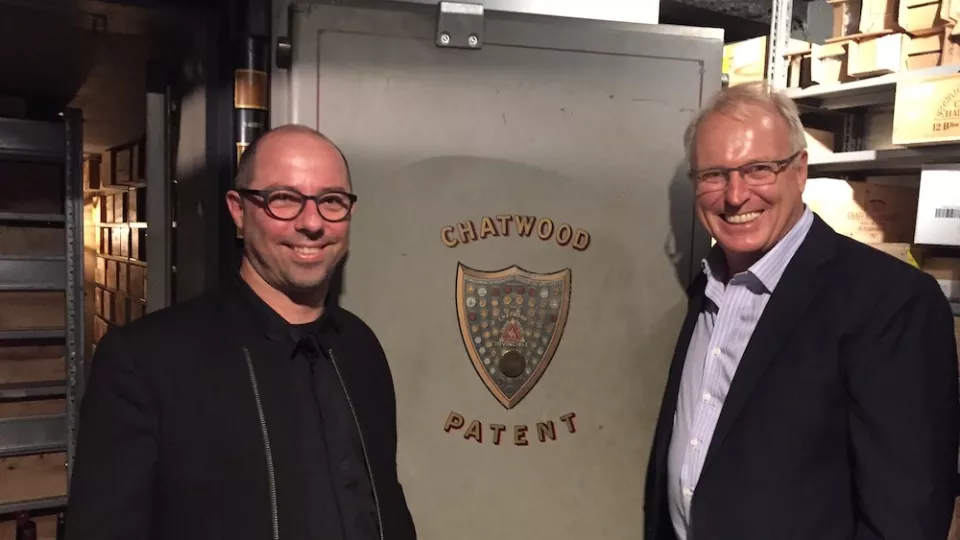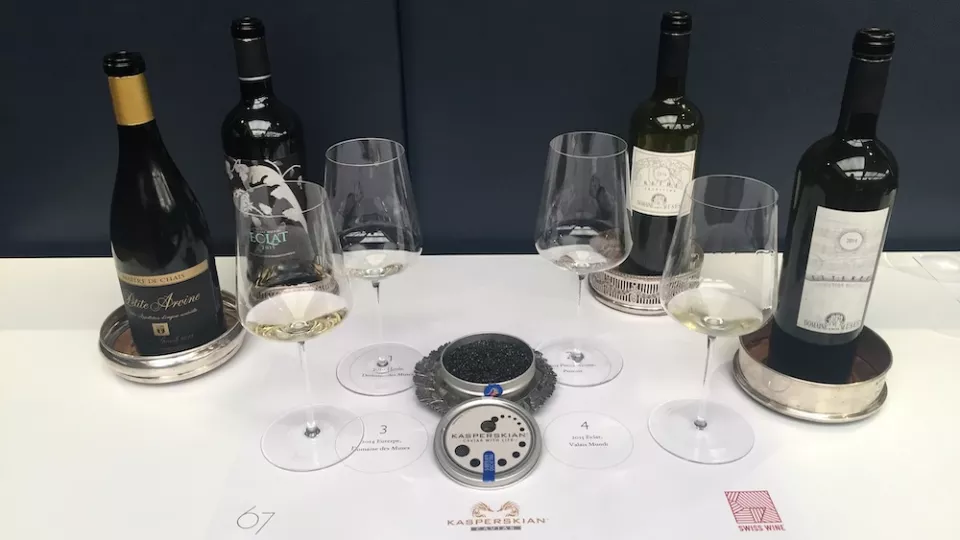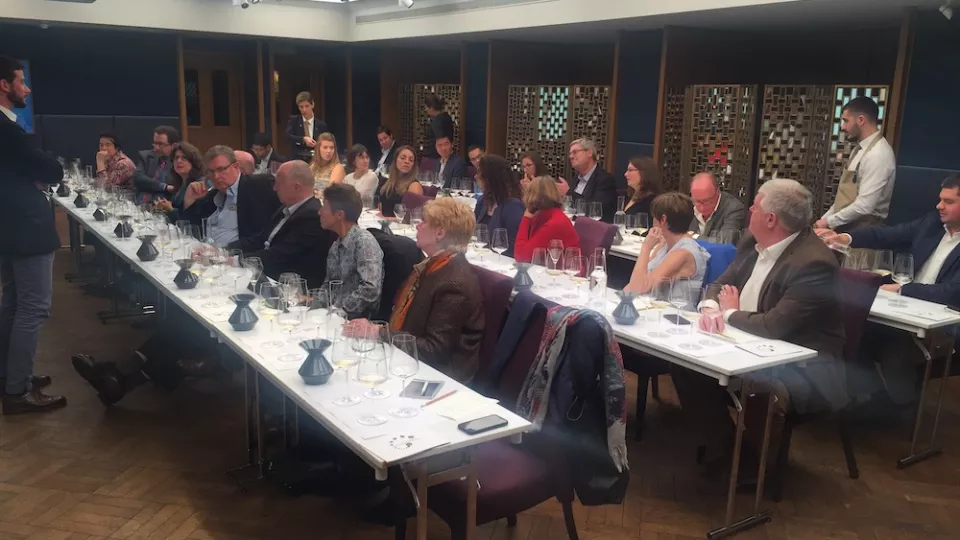 Wines and caviar from Valais at the prestigious 67 Pall Mall wine club in London
The prestigious club 67 Pall Mall hosted Dr Jose Vouillamoz for a conference on grape varieties DNA. He presented his work, his country, and its unique grape varieties to the club members and journalists. To conclude the evening he proposed to his audience a unique pairing between a wines produced out of alpine grapes: Arvine and Humagne Blanche, with the renown Kasperskian "with life" caviar produced in Leukerbad (Switzerland).
The audience comprised of enlightened amateurs and professionals was quickly conquered by the crunchy anecdotes delivered by Dr José Vouillamoz who nevertheless gave a very scientific presentation. Among the guests, Julia Harding co-author with José Vouillamoz and Jancis Robinson of the book Wine Grapes warmly applauded and appreciated the wines and of course the caviar.
"The pairing of some superb white Swiss wines with native Swiss caviar proved to be a memorable experience" Anne Tupker MW
The event was sponsored by a group of 12 producers from all over Switzerland (including Provins, Jean-René Germanier and Robert Taramarcaz for Valais, Massy and Frères Dutruy for the canton of Vaud, Domaine des Balisier in Geneva, Gialdi and Brivio Vini in Ticino, Georges Fromm and Schlossgut Bachtobel in German-speaking Switzerland and Domaine de Montmollin in the region of the three lakes), a representative and independent group which was formed three years ago with the ambition of restoring Swiss wines on the London market.
London, a bridgehead for the English market
Greater London has a population of nearly 16 million people, penetrating this market is a long and difficult task. Beyond the obvious success of esteem, the group admits that it does not necessarily find an immediate return on investment. But by meeting with the demanding buyers and sommeliers of all the great London restaurants a couple of times a year, the group is slowly taking its place under the clouds of London with prestigious resellers like Hedonism Wines, the Mosimann restaurant or 67 Pall Mall.
The group is also supported by Alpine Wines, a distributor that offers an excellent online sales service and delivers throughout the UK.
67 Pall Mall, a prestigious club
Although it opened only two years ago, 67 Pall Mall - its name is its address – has nothing to envy from the older clubs of the city. It offers a "chic" English decor, a prestigious address at the corner the St James Palace in the heart of London and an amazing wine service. Its 3,000 members include many of those who make the wine trade in London. Members meet to taste, share, discover and of course do business.
The three-storey club includes a restaurant, a working library, a conference room and tasting rooms, 10'000 glasses impeccably prepared, 3'000 wine references from all over the world, which will become 5'000 when they acquire extra storage. It is operated by a young team of 100 people including, on the wine side, 16 professional sommeliers under the leadership of Ronan Sayburn (Master Sommelier) and Terry Kandilis (Best sommelier in Greece 2013 and Best sommelier in the United Kingdom 2016).
Nowadays there is no longer a weekday without an event taking place at the club.
The products presented by the Swiss delegation:
Euterpe, Domaine des Muses, www.domainedesmuses.ch

Heida (Savagnin Blanc), Domaine des Muses,  www.domainedesmuses.ch

Eclat, Valais Mundi, Provins, www.provins.ch

Petite Arvine, Reserve, Maître de Chais, Provins, www.provins.ch

Caviar with life, Kasperskian, www.kasperskian.com
Contributors:
Contact
Groupe Albion, project leader, Jean-Francois Genoud, jf.genoud@bluewin.ch