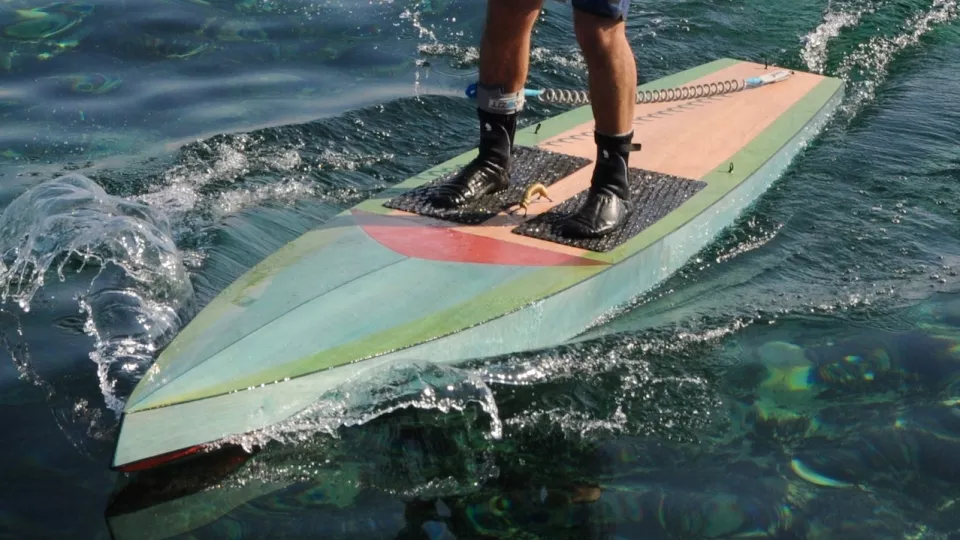 Project Fishkit: Boatbuilding accessible to all
Alexandre Genoud is a creative and experienced craftsman whose journey took him to England, France and Switzerland. In January 2019, he decided to launch Fishkit: a kit boat construction workshop. From simple paddles to sailing canoes and pedal boats, it offers a range of light units to allow everyone to access the water.
We worked together during the winter to study the paddle market in the French-speaking part of Switzerland and defined the value proposition and started to prepare Fishkit's digital universe, which included an official website.
Fishkit: Shipbuilding accessible to all
Learn more about Alexandre
Boatbuilding accessible to all
After a recognised career of twenty years in England and France creating and building prestigious wooden boats. Alexandre Genoud now provides workshops to amateur boat builders in Switzerland dedicated to the design and construction of  light watercraft.
Vincent Lainé (Blue Print Yacht Design) a long date free lance partner is part of the project bringing in his experience on naval design ,structure  and kit conception .