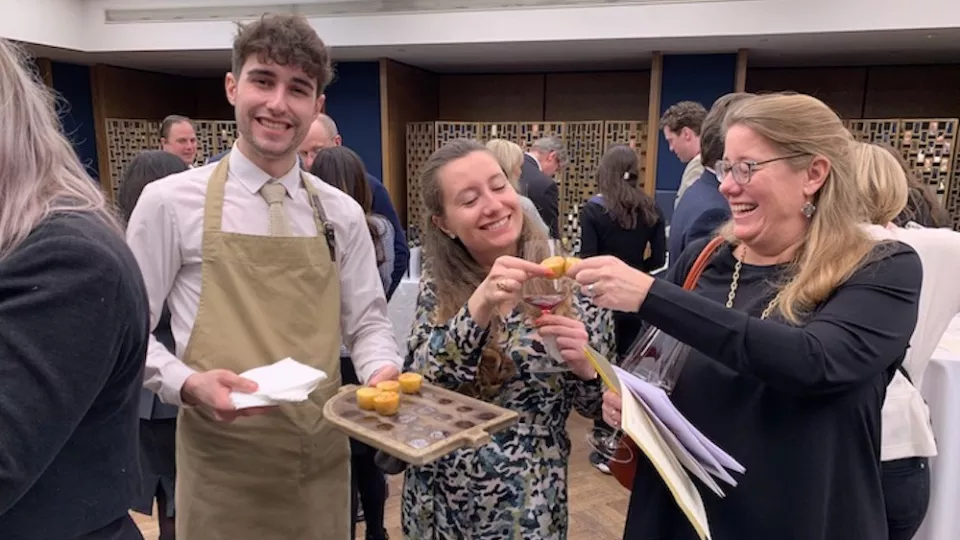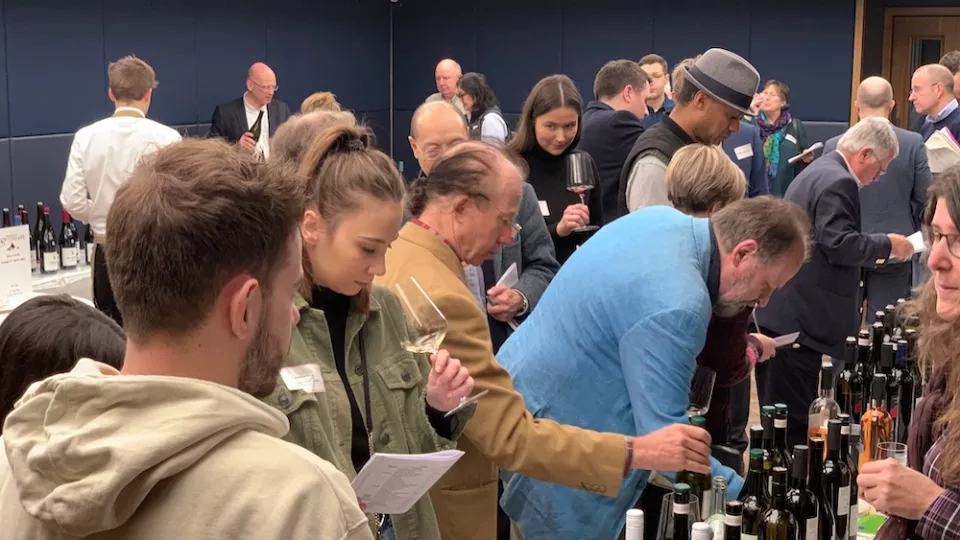 Swiss wine day in London, wines and Pataclette® to seduce the British consumers
London, March 2, 2020. Swiss wines and Pataclette® (a contraction of potato and raclette) to seduce British sommeliers and buyers at the 5th annual Swiss wine promotional event in London.
Each year since 2016, around twenty producers from the six Swiss wine regions join their local distributors for a promotional day to meet a hundred sommeliers, buyers and journalists.
A showcase for Swiss wines
The event takes place at the most prestigious London's wine club: 67 Pall Mall located a stone's throw from St James Palace. The club alone has 3000 members, employs 16 sommeliers in two restaurants under the supervision of master sommelier Terry Kandylis (MS). The latter won the titles of Best Sommelier of Greece in 2015 and Best Sommelier of England in 2016. Terry Kandylis certainly enjoyed visiting the Swiss wine regions and appreciates the wines produced out of its flagship grapes such as Pinot Noir, Chasselas and more particularly Arvine.
The professional part of the event is followed by an evening for club members who never shy away from the opportunity to come and taste Swiss wines.
This event is led by two Swiss wine ambassadors at the Club, Jean-Francois Genoud and his accomplice Simon Hardy (WSET), both members of this exceptional establishment. 
The Pataclette® as guest of honor
In addition, the organizers are always keen to match the wines presented with other specialties of Switzerland and this year it is the new Pataclette®, a preparation of potato and cheese imagined by the creative entrepreneur Adrien de Meyer.
"With such events, we go after two beliefs that surround Swiss wines, the high cost and their absence on the British market," says an enthusiastic Simon Hardy. In fact, more than a hundred excellent references from around thirty producers are available in stores like Hedonism or The Sampler as well as online through Alpine Wines or Best of Wines, at reasonable prices (25 - 45 GBP*) for quality wines.

* The alcohol tax for wine in the United Kingdom is CHF 3 per litre and that the VAT is 20%.