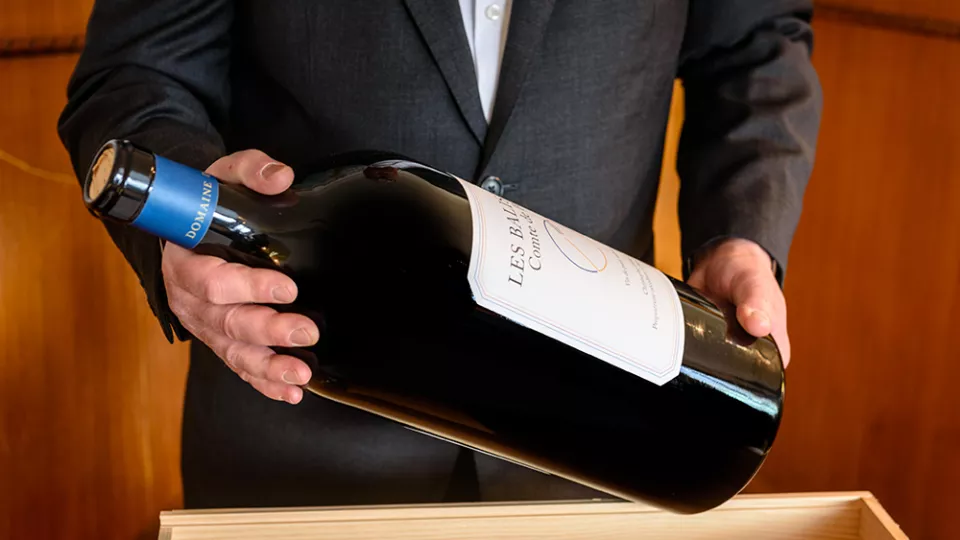 An ode to large bottles
In a society where alcoholic beverages and good food are demonized while the real "evil" is most often the lack of self-listening, we propose to enjoy life with pleasure and measure.
Wine is a product of a terroir: a grape, a soil, a climate, with a human touch. Behind each label there is a story to be shared and celebrated.
Why large formats ?
First, there is a very concrete reason: aging. For those who like to build a wine cellar and see it evolve over time, the magnum is indisputably the best size for storage. Above the magnum size the qualitative difference of a larger container is not as noticeable.
Secondly. When dining with friends, don't we all want to surprise and please our guests with something exceptional? Regardless of the label, large formats provide a sense of uniqueness and joy because they are rare. The hosts will be grateful and you will not shun your pleasure.
Third point but we could go on. A large format is simply and really beautiful! Beautiful in its wooden case in the cellar while it ages, beautiful when it is brought to the table, beautiful because of the gesture required to serve, beautiful all the way to the pleasure of sharing and tasting with your guests.
King size wine where Swiss wines can be found in King formats
At King Size Wine (url: kingsize(dot)wine) we now offer to our Swiss compatriots, a selection of large format wines carefully researched from the best, small or large, Swiss winemakers. Overtime most formats from the magnum (1.5 liters) to the balthazar (12 liters) should become available.
With this initiative we feel we nobly contribute to the promotion of Swiss fine wines.