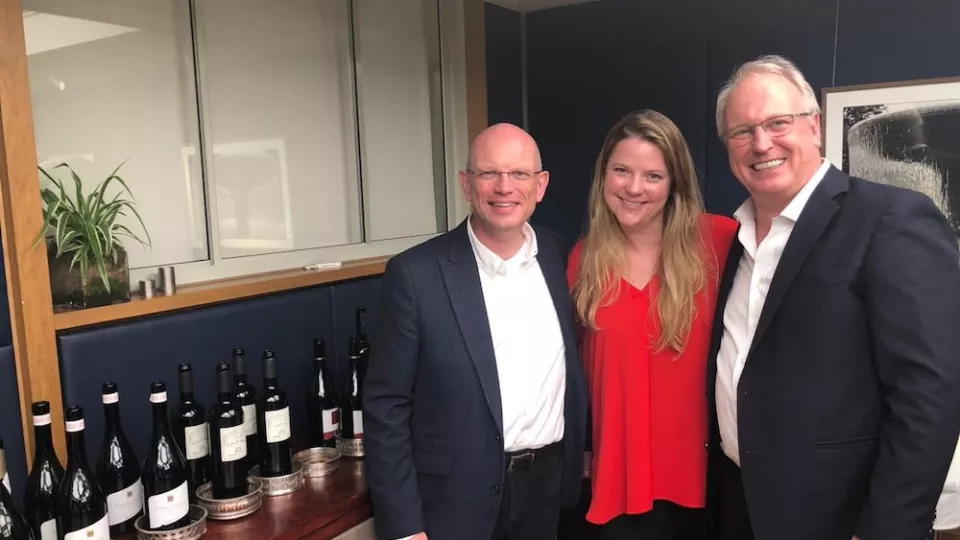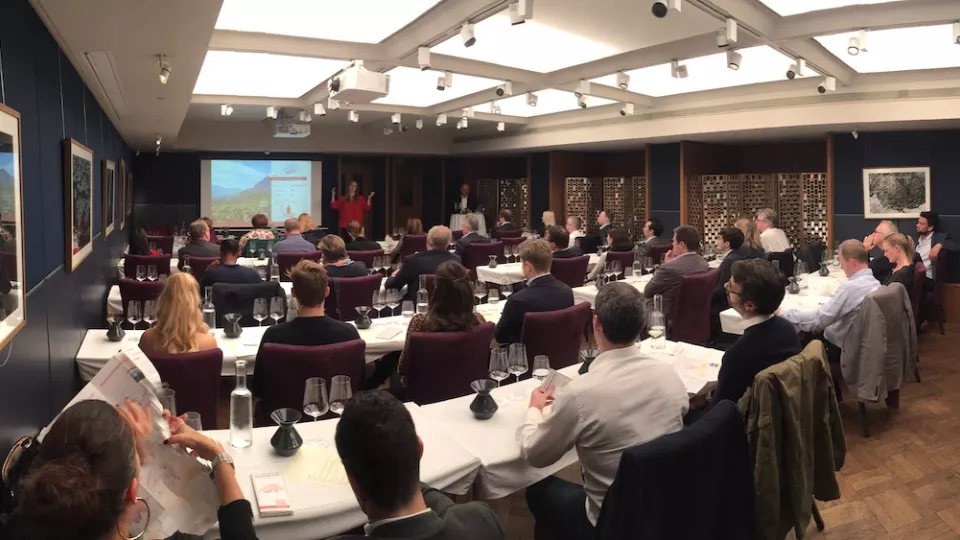 Switzerland and its defining indigenous grapes at 67 Pall Mall in London
For the last two years 67 Pall Mall has been hosting events on the theme of Swiss wines. In the spring a walk around tasting for professionals and members, in the fall a master class for members. Both events attract passionate wine lovers.
As the "ambassador of Swiss wines" at the club I regularly organise such events and this time chose to focus on those defining indigenous grapes which make Switzerland memorable.
In Switzerland 73 % of the wines produced revolve around three red grapes: Pinot Noir (28%), Gamay (9%), Merlot (8%) and one white indigenous grape: Chasselas (26%). What is remarkable is that Chasselas combined with the other indigenous grapes represent 36% of total production.
Bringing those other indigenous grapes into the limelight was the purpose of the recent master class held in London.
Local heroes
Those local heroes are called Arvine, Räuschling for the whites and Humagne Rouge, Cornalin and Gamaret for the reds. All are ancient grapes with the exception of Gamaret,an artificial cross of Gamay and Reichensteiner, created in 1970 at the Agroscope Research Centre (Switzerland) to obtain a variety that was similar to Gamay, but more resistant and with a richer colour. Apart from Chasselas that can be found in France as a table grape, those varieties are not grown elsewhere and contribute to the identity of Swiss Wines.
Knowledgeable guest speakers
Two very knowledgeable speakers contributed to the success of the evening. On the one hand to present the region was Amanda Barnes who is the editor for the online publications of the Circle of Wine Writers and who runs her own master project "Around the world in 80 harvests" that led her to visit Switzerland last year and on the other hand to present the wines was Simon Hardy who holds a WSET diploma and is the founder of Fitting Wines a personal wine consulting firm located in Switzerland.
Enthusiastic reception
The St James's room at 67 Pall Mall was packed with enthusiastic wine lovers; half of them admitted they had never tasted Swiss wines and were promptly forgiven. Chasselas, also nicknamed the terroir sponge, was somehow more delicate and difficult to understand unless you think of pairing its finesse with a white river fish or Japanese cuisine. All other grapes had very distinctive flavours and ranged from the slightly rustic Humagne Rouge to the smoother Cornalin. The success of such events at the London club underlines the willingness of some of its members to step outside the Bordeaux-Burgundy comfort zone and explore the lesser known regions.
MORE ABOUT IT

Indigenous white grapes
Chasselas    
2016 Chemin de Fer, AOC Dezaley, Domaine Luc Massy (Epesses, Vaud)    
2016 Chasselas Vieilles Vignes, AOC La Côte, Les Frères Dutruy (Founex, Vaud)

Räuschling    
2016 Raüschling, AOC Zürich, Weingut zur Trotte (Rudolfingen, Zurich)    
2017 Raüschling, AOC Zürich, Weingut Mathias Bechtel (Eglisau, Zurich)
Petite Arvine
2017 Tourbillon, AOC Valais, Provins (Sion, Valais)    
2017 Petite Arvine, AOC Valais, Domaine Jean René Germanier (Vetroz, Valais)

Indigenous red grapes
Humagne
2017 Humagne, AOC Valais, Domaine Jean René Germanier (Vetroz, Valais)    
2015 Humagne Tradition, AOC Valais, Domaine des Muses (Granges, Valais)
Cornalin    
2016 Cornalin Tradition, AOC Valais, Domaine des Muses (Granges, Valais)    
2014 Cornalin Reserve, AOC Valais, Domaine Jean René Germanier (Vetroz, Valais)
Gamaret    
2016 Gamaret, AOC La Côte, Domaine Henri Cruchon (Echichens, Vaud)    
2016 Gamaret Les Romaines, AOC La Côte, Les Frères Dutruy (Founex, La Côte)
Around the World in 80 harvests